A little

about our team.

Pro-Tech CNC Limited believes in the growth of others, please contact any member of our team for advice.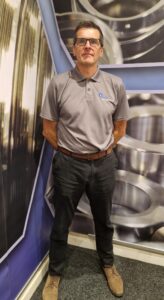 Steve Hatcher
Owner / Sales Manager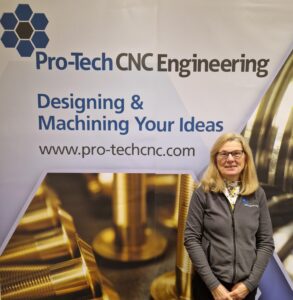 Julie Hatcher
Admin & Accounts Manager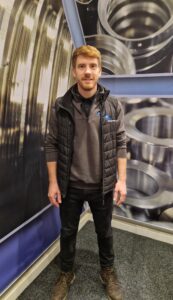 Mat Debres
Design & Development – Production Manager
Steve Hatcher and his team at Pro-Tech are the epitome of what British engineering is at its very best, and it's no exaggeration to state that they are truly world-class, the next sentences will explain why. Back in 1999 I developed a solution to a major problem in the global print sector that could potentially change my life. The problem was, all the so-called specialised companies I assigned to manufacture my product throughout the UK failed to meet the high standards both me & my customers demanded. Most of the owners told me I was asking too much, and it got to the stage where the products were being rejected by my customers and sent back to me. After 12 months of frustration and in the position of facing significant harm to my reputation as a promising start up company I came across Steve Hatcher, he listened to all the production problems I had encountered and knew exactly how to fix them, and over the next 20 plus years to this day I have never looked back. We sell over 500 different products all over the world, all produced by Pro tech. Our customers often compliment us on the quality of the engineering. Steve believes just like me that nothing is impossible if we push boundaries to the limit and our companies have grown together with this positive mantra, which I can testify is so rare. Without Pro tech, Tech-ni-Fold would not have achieved the global success or high standards we have reached, it's that simple. Pro-Tech listens and advises on the best way to proceed in engineering your ideas, and more than that they help you develop new products too, all part of their excellent service. I would highly recommend Pro tech as your engineering partners, you won't find anyone more professional, more passionate and more equipped to help you move forward.
Graham Harris - Tech-Ni-Fold
"Pro-Tech were recommended to us, and helped us with 3d modelling, prototyping and ongoing development of the components of our Morse button. They are always quick to respond and where required will express parts through the system….."
Adrian Hicks - Channel28
"I have been working with ProTech-CNC for several years on number of different products. Steve, Mat and the team are always helpful, easy to work with and most importantly produce work of the highest standard. Since working with ProTech-CNC I no longer look anywhere else for precision engineering".
Gary Spanbok - Chater-Lea
Pro-Tech C.N.C. had been successfully manufacturing our more complex parts for a number of years when the COVID pandemic struck. Oxford-Optronix became involved in the manufacture of oxygen detectors (Flo-OxTM) where speed to "market" was paramount. Steve's 'can-do' attitude, enthusiasm and organisational skills were instrumental in the success of the project, coupled with Matt's engineering input and long hours. Thankfully that project has ended, but the quality received from Pro-Tech continues…
Trevor du Plooy - Oxford Optronix Ltd.
Let's Work

Together.

Pro-Tech CNC Limited can provide help with
Design
Development
Quotations
CNC Machining
Quality
Product stocking system
Call us today
Contact us today